Who We Are
Watch for free
our over 130 shows in Google Video, windows streaming media and mpeg
Proposals for Further Refuting Hedonic Adaptation Predictions
The Hey Bill Gates, Start an International Happiness Corporation Campaign

Key Happiness Facts

World's Happiest Countries:
1. Nigeria
2. Mexico
3. Venezuela
4. El Salvador
5. Puerto Rico
(U.S. ranks 16th)
Countries with Highest Levels of Subjective Well-Being:
1. Puerto Rico
2. Mexico
3. Denmark
4. Columbia
5. Ireland

Click here for the complete ranking and more information
Americans consider happiness more important to them than money, moral goodness, and even going to Heaven.
Americans are, on average, only 69 percent happy.

The world population is, on average, less than 65 percent happy.
37 percent of the people on Forbes list of Wealthiest Americans are less happy than the average American.
At any given time, one forth of Americans are mildly depressed
14 percent of the nations on Earth are less than 50 percent happy.
Happiness Increase Experiments published in peer review journal have empirically demonstrated that individuals can be trained to be 25 percent happier through various training programs in from two to ten weeks.
All demographic variables combined, including age, sex, income, race, and education, are responsible for only 15 percent of the difference in happiness levels between individuals.
American Children feel happy 52 percent of the time, neutral 29 percent of the time, and unhappy 19 percent of the time.
Americans' personal income has increased more than 2 1/2 times over the last 50 years, but their happiness level has remained the same.
Americans earning more that $10 million annually are only slightly happier than average Americans.
(Click here for Citations and a Brief Paper on How our World Can Become Much Happier)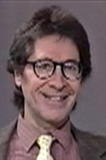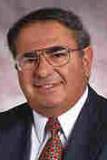 Top


Created and produced by George Ortega, THE HAPPINESS SHOW premiered May 1st. 2003, on White Plains, New York Cable Channel 76. It has also been broadcasted on cable TV stations in Connecticut and California.
We are proud to present, for free, virtually all of the over one hundred and thirty 28 minute episodes in streaming audio and video for all Internet connections.


George Ortega

Producer / Co-Host -
Web Site Author / Designer

george_ortega390 (that little at sign) esc.edu
914-946-1824

Happiness seems to run in my family. During the four years that my oldest brother, Willy, attended college, to his friends he was "Happy Jose." In his childhood, my second cousin, composer Burt Bacharach, was referred to by the family as "Happy."

My formal study of happiness began in the mid-eighties with a book titled Gateway to Happiness by Rabbi Zelig Pliskin. I studied that amazing book for about a year, and then began to pursue other interests until 2002 when my Mom died seven months after my Dad. While I felt emotionally well during that time, my stomach severely cramped for weeks, and I began to research advances in overcoming chronic pain.

Studying chronic pain was, however, itself, painful. I decided to focus instead on pleasure and happiness. This time I studied more academic works, beginning with Dr. David Myers' excellent review The Pursuit of Happiness, and continuing to other books. I also studied dozens of papers on happiness and related topics like pleasure, emotions and desire published in peer-reviewed psychology journals.

In September of 2002, two friends and I produced and co-hosted a weekly local cable television program devoted to psychological and spiritual issues called "Conversations in Mind." After producing thirty episodes, in April of 2003 we ended the show. I decided that since happiness was the point of ethics, psychology, and everything else in life, I would create a new show entirely about happiness. The Happiness Show premiered on White Plains, New York, Public Access Cable Channel 76 on May 1st 2003.

In addition to offering research-based advice on how to become happier, we routinely advocate societal happiness-increase strategies like the creation of happiness businesses and the teaching of happiness in schools. Several centuries ago, the call to freedom was heeded throughout the world, creating a new era of democracy and personal liberties. Our world is now poised to heed a new call to happiness that is destined to profoundly re-shape our lives. Please contact us if you would like to help build this new AGE OF HAPPINESS.
Founder of the Happiness Club. in Fairfield, Connecticut in 1999. His web site is www.happinessclub.com . He hosts free monthly Happiness Club meetings to discuss the benefits of happiness and share them with others. The Happiness Club has expanded throughout the United States and Canada, thanks to the greater awareness of the powerful effects of happiness recently.
Lionel writes the bi-weekly column, Be Happy Zone, in the Fairfield Citizen-News to encourage people to choose happiness and publishes a free bi-weekly e-mail newsletter titled Happ-E-Newsletter.
He taught the series, Personal Power & Success Through Happiness, and Be Happy No Matter What, at Sacred Heart University in Fairfield, CT. from 1999 through 2002.
Lionel implemented a Happiness Program to prison inmates of maximum security Greenhaven Correctional Facility in Stormville, NY and medium security Fishfill Correctional Facility in Fishkill, NY. He led weekly discussion groups with Fairfield Homeless Shelter residents.
In 1996, Aymee Coget, Ph.D. (pronounced Co jjayy), made the decision to devote her entire life to helping millions of people live happier lives. Since then she has established an international practice working with people from various backgrounds to help them fight depression, anxiety and stress in a matter of days.

CNN Hero of the year Nominee, Dr. Aymee, specializes in treating depression, anxiety and stress through her three month Happiness Makeover training program, which can be completed virtually or in person and has been endorsed by a diplomat of the American Psychiatry Association.

Dr. Aymee has over 15 years of experience in positive psychology, and works with people teaching them how to be happy and how to handle life's toughest challenges. She does this through her program called The Happiness Makeover. She has received accolades for her work from people who thought they would never experience happiness, as demonstrated in client testimonials and was recognized by the New York Times as the Suze Orman of happiness.

Dr. Aymee's combinations of techniques focusing on the mind, body, and spirit have helped people achieve a deep internal contentment that stays regardless of what the situation may bring. Being recognized as a leader in helping others feel better, Aymee blogs for many websites including Yahoo! Health and has founded The American Happiness Association.

Aymee frequently comments on the topics of happiness and resiliency for the media including magazines, newspapers, and television. She is an author in a book series focused on achieving gratitude in the face of tragedy called "Thank God I" where she writes about her story "Thank God I was fat, ugly, poor, divorced, and live in chronic pain."

In 2004, recognized as a happiness authority by Lionel Ketchian, the founder of The Happiness Club, she was asked to start a happiness club in San Francisco and since then has trained others on how to lead happiness clubs. Dr. Aymee also has authored the Feel Better Now! home study course so people can learn how to feel better in the privacy of their own home.

Aymee takes a 'training' approach with her clients by seeing them as whole individuals who need to simply learn and employ the skills of happiness science. Aymee's PhD is in Organizational Psychology with an emphasis in leadership and the science of happiness.

Aymee also speaks to groups and organizations about the following topics: positive psychology, sustainable happiness, taking leadership of our happiness, happiness habits, the types of happiness, creating meaning jobs, increasing job satisfaction and performance, authentic leadership, and authentic leadership development.

Dr. Aymee is a true leader in the area of sustainable happiness and positive psychology. She believes that every person has what it takes to live a happy and stress free life regardless of their circumstances and her clientele are the living proof of her successful practice and accomplishments.





When I met George Ortega, we made an easy, fast connection and walked away from our planning meeting with a thousand ideas and feeling good. What more could a therapist ask for? I can bring my work to the show and bring what we develop on the show to work. It's the very best of two worlds.
I became a psychotherapist by way of the fitness business. When I sustained a back injury and was laid up for a few months my life changed. I went down to The New York City Board of Education with my college transcript and was offered a job in the NYC schools. There, I quickly connected with the bad-ass kids and developed a program to keep them in the building and out of harms way called The Lunch Club. It gave this thrill seeking population a safe, cool place to hang out, listen to music and relax. It was a rap group in the making disguised as a chill neutral zone.
Through that experience with adolescents and their families I attended Columbia University for my Master of Science in Social Work. My first job as a post-grad was in a high school substance abuse program – hence my occasional drug references on The Happiness Show. I definitely am not your typical therapist. I embarked on my career later in life, have provided team-building and problem-resolution services to the private and public sector and bring a range of eclectic life experience to a grass roots practice. In essence – I do what I can to help make people happy. It's a fun way to earn a living, very satisfying and I learn everyday.